[vc_row][vc_column][vc_single_image image="716″ img_size="full" onclick="zoom" css_animation="left-to-right"][vc_column_text]< Back[/vc_column_text][/vc_column][/vc_row][vc_row][vc_column width="1/2″][vc_column_text]
IPV4  – Formation Saver Valve (FSV)
[/vc_column_text][vc_column_text]Overview:
The IPV4 is a valve solution for ESP completions designed to protect the formation from damage when the ESP ceases to pump.
Independently installed below the ESP, the IPV4 automatically opens when the pump is in operation and closes as soon as backflow activates the piloting mechanism.
A lock open facility gives the option to carry out intervention operations below the IPV4.
Features
Normally-open ball valve
Normally-closed flow-sensing flappers
Non-elastomeric sealing designed for life-of-well longevity
Intervention lock-out feature to allow reservoir maintenance without the need for valve removal
Benefits
Rapid closure due to finely tuned hair trigger prevents fluid column reversal
Normally-closed flappers act as debris catcher preventing sand/solids returning to the sandface
Maintains a fluid-filled completion for ESP startup without the need for surface top-up
Allows upper completion workover whilst maintaining fluid level within the well
Intervention lock-out feature allows reservoir maintenance without the need for valve removal
[/vc_column_text][/vc_column][vc_column width="1/2″][vc_column_text]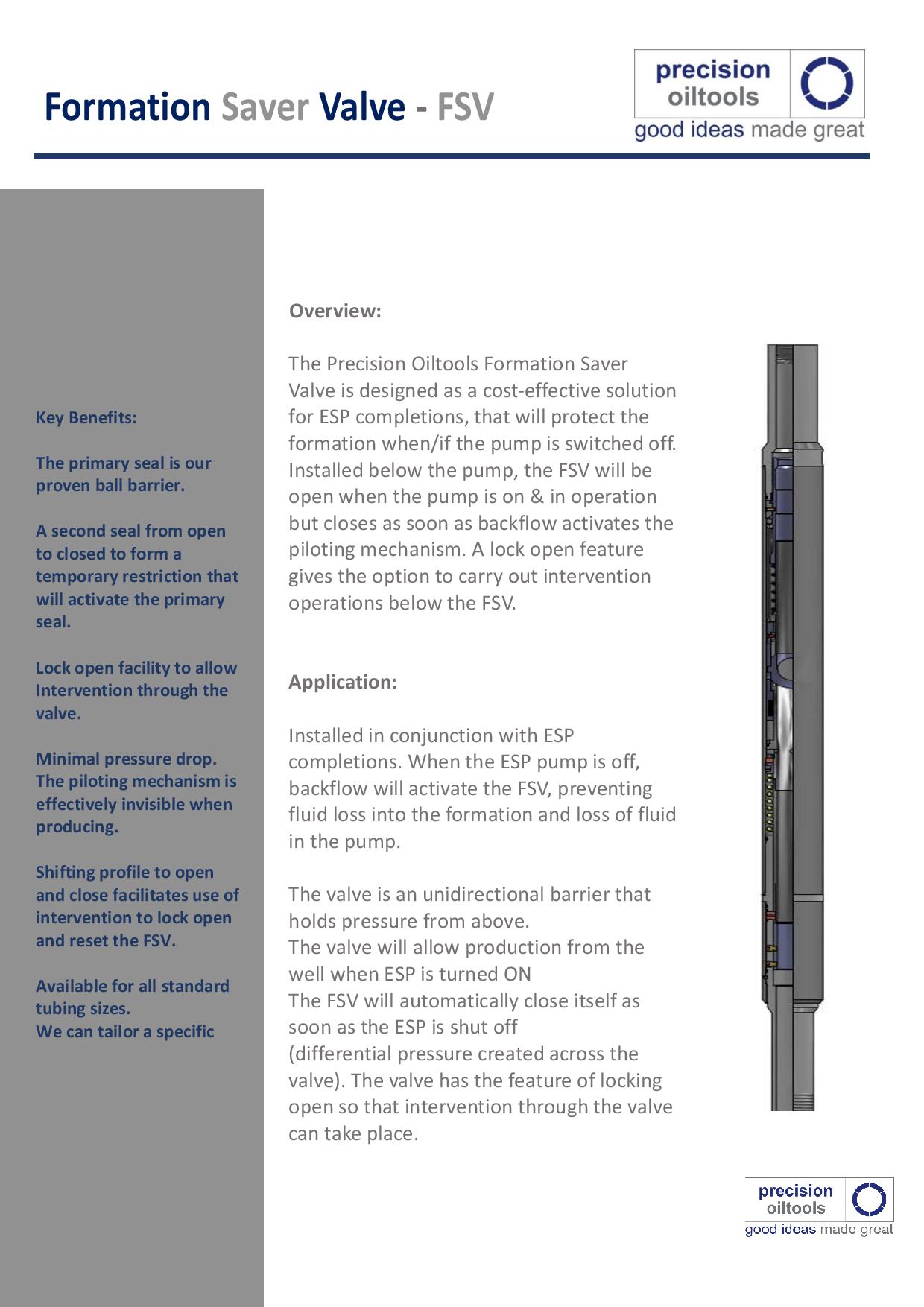 [/vc_column_text][/vc_column][/vc_row]